Sunday Supper - February
with guest; John Doyle, Arts Educator
at Babette's Cafe
DETAILS:
Sunday Suppers is a casual dinner where new ideas and stimulating conversation is the main fare. The guest speaker leads an informal discussion based on their work or a topic of interest. Attendance is limited so that the conversation is more personal and happens over the dinner table. Each attendee orders their own meal. Their biography will be circulated among membership, and reservations are open to alumni club members only on a first-come, first-served basis.
COST: $15.00 reserves your space at the table and contributes towards the speaker's meal. Each guest is responsible for his/her check. Reservations are open to alumni members (plus one guest) only on a first-come, first-served basis.
RSVP: Event is limited to the first twelve people.
SPEAKER: John Doyle, Arts Educator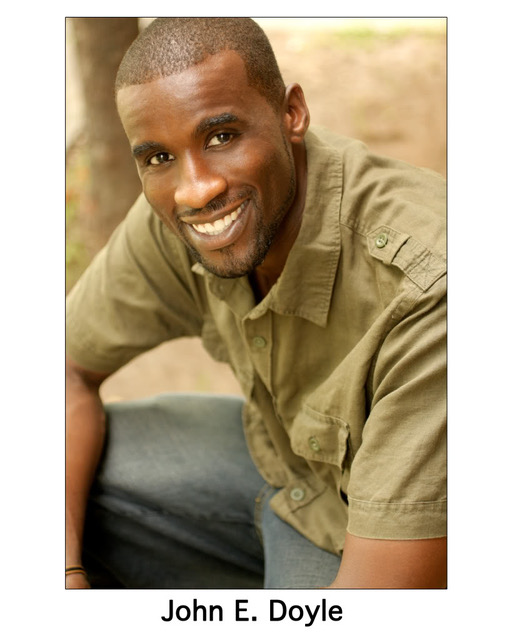 John Edward Doyle Jr., a native of Minneapolis, MN, has been a teaching artist for 10 years in the metro Atlanta area in the theater arts. Upon completion from Morehouse C
ollege he has pursued a career as an actor and educator. John is trained in curriculum planning, class management and assessment development. He is also a trained Wolf Trap certified instructor and a member of Georgia Council for the Arts in education artist bank. John has had the opportunity to work in over 40 schools in and around metro Atlanta. John has been a teaching artist with Alliance Theatre for 10 years. John has also worked as an actor-educator with Kaiser Permanente Educational Theatre. Show topics included HIV prevention, grief and nutrition. Working in this capacity afforded John the opportunity to combine his love for performing and teaching. Other educational out-reach organizations John has worked with are: Horizon Theater, Georgia Ensemble Theatre, Georgia State University, Camp Broadway and Upward Bound. His duties as a out-reach teacher include but are not limited to: creating and implementing lesson plans, classroom management and creating an assessment model. John is the former program coordinator for Youth Arts Initiative and is the Co-Founder of Arts de Soul.
---
When:
Sunday, 04/23/17 at 6:30pm | iCal
Where:
Babette's Cafe
573 N Highland Ave N
Atlanta, GA 30307
[ Get Directions ]
Look Who's Coming:
Robert Hahn
Guest of Robert Hahn
Tim Miner
Susan Phillips
Gregory Cole
Wambui Maina
Cheryl Burton
Calvin Blackburn
The Blackburn Law Firm LLC
Norman Finley
... a total of 9 guests.
Note: to opt out from this list please sign in, go to My Account and change your preferences under My RSVPs.