Sunday Supper - September
with guest; Tiffany Kent, MBA'01,
Certified Financial Planner

DETAILS:
Sunday Suppers is a casual dinner where new ideas and stimulating conversation is the main fare. The guest speaker leads an informal discussion based on their work or a topic of interest. Attendance is limited so that the conversation is more personal and happens over the dinner table. Each attendee orders their own meal. Their biography will be circulated among membership, and reservations are open to alumni club members only on a first-come, first-served basis.
COST: $15.00 reserves your space at the table and contributes towards the speaker's meal. Each guest is responsible for his/her check. Reservations are open to alumni members (plus one guest) only on a first-come, first-served basis.
RSVP: Event is limited to the first twelve people.
SPEAKER: Tiffany Kent
TOPIC: Financial advice for women.
---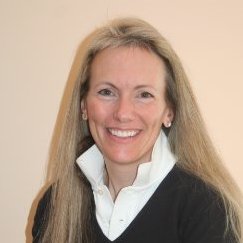 Tiffany Kent
After being a portfolio manager at several hedge funds followed by an extensive stint at an investment management firm, Tiffany heard from most clients that they wanted overall financial advice and not just solely portfolio management. To better address this need, Tiffany undertook extensive training and passed the Certified Financial Planning exam. Although many professionals call themselves "financial advisors," only Certified Financial Planner™ professionals are held to the highest ethical and educational standards.
Consulting with several successful female entrepreneurs and HBS alumni, she researched the ingredients that contributed to successful financial and investment decisions. Tiffany has developed a set of simple steps that anyone can follow to better navigate the complexities of a changing financial climate.
Tiffany's mission is to educate women and families on the importance of financial planning, provide basic investment education (valuation), risk management (downside protection) and portfolio management so that women and families can live a more financially rewarding life.
Prior to passing the C.F.P. exam, Tiffany worked 20 years on Wall Street at a handful of hedge funds/investment management companies and investment banks. She has an MBA from Harvard and a BA in Economics from UC Berkeley.
When:
Sunday, 01/21/18 at 6:30pm | iCal
Where:
One Midtown Kitchen
559 Dutch Valley Rd NE
Atlanta, GA 30324
[ Get Directions ]
Look Who's Coming:
Tiffany Kent
Speaker
Robert Hahn
Guest of Robert Hahn
Georges Sassine
Blair Brown
Cathy Huyghe
Guest of Cathy Huyghe
Hyesung Park
Allison Forrest
Greg Cole
Emmaus House
Staci Fox
... a total of 11 guests.
Note: to opt out from this list please sign in, go to My Account and change your preferences under My RSVPs.