Sunday Supper - Oct
Dinner with guest Derk Hendriksen, GM DEKA Project - The Coca-Cola Company
DETAILS:
Sunday Suppers is a series of monthly events sponsored by the Harvard Club of Georgia and the Harvard Business School Club of Atlanta. Sunday Suppers is a casual dinner where new ideas and stimulating conversation is the main fare. The guest speaker leads an onformal discussion based on their work or a topic of interest. Attendance is limited to 12 people so that the conversation is more personal and happens over the dinner table. Each attendee orders their own meal. Their biography will be circulated among membership, and reservations are open to alumni members only on a first-come, first-served basis.
DATE: Sunday, October 26 TIME: 6:30-8:30pm
LOCATION: The Spence | 75 5th St NW, Atlanta, GA 30308
COST: $10.00 reserves your space at the table and contributes towards the speaker's meal. Each guest is responsible for his/her check. Reservations are open to HCG & HBS alumni members (plus one guest) only on a first-come, first-served basis.
RSVP: Click here to buy tickets!!!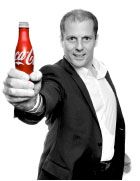 SPEAKER:
Derk Hendriksen
GM DEKA Project
The Coca-Cola Company
Derk Hendriksen is a Dutch native who has worked at The Coca-Cola Company for 16 years in various marketing and general management roles in The Netherlands, Belgium, France, the European Group and most recently at Corporate Headquarters in Atlanta, USA. He currently is the General Manager for Coca-Cola's Slingshot and EKOCENTER projects which aim to help improve the wellbeing of disadvantaged communities around the world by providing them with access to clean water, power, communications and an array of services and products like education, entertainment and personal goods. Derk is passionate about Social Entrepreneurship and what that can deliver as shared value to society and business. In addition to his current role, his experience includes global strategy and plan development for the Coca-Cola brand portfolio and marketing these brands and their reputation both globally and locally. He has also helped build 'The Coca-Cola Way of Marketing', TCCC's proprietary approach to building some of the world's strongest brands. Before joining TCCC he worked at R.J. Reynolds Tobacco and Kimberly-Clark.
Click here to buy tickets!!!