Sunday Supper - Sept
Dinner at One Eared Stag with guest Meria Joel Carstarphen Superintendent of Atlanta Public Schools
DETAILS:
Sunday Suppers is a casual dinner where new ideas and stimulating conversation is the main fare. The guest speaker leads an onformal discussion based on their work or a topic of interest. Attendance is limited so that the conversation is more personal and happens over the dinner table. Each attendee orders their own meal. Their biography will be circulated among membership, and reservations are open to alumni members only on a first-come, first-served basis.
DATE: Sunday, Sept 13 TIME: 6:00pm
LOCATION: One Eared Stag | 1029 Edgewood Ave. | Atlanta, GA | 30307
Click here to go to the restaurant website.
COST: $15.00 reserves your space at the table and contributes towards the speaker's meal. Each guest is responsible for his/her check. Reservations are open to alumni members (plus one guest) only on a first-come, first-served basis.
RSVP: Event is limited to the first eight 8 people. Click here to buy tickets!!!
SPEAKER: Meria Joel Carstarphen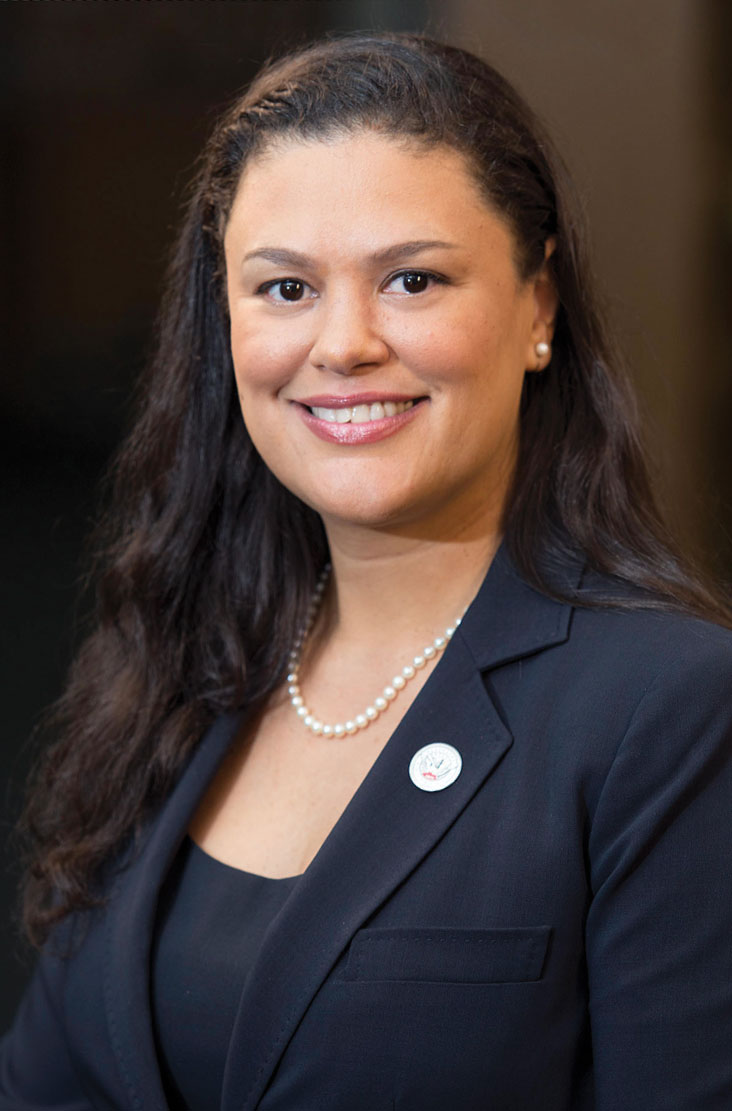 BIO: Meria Joel Carstarphen, Ed.D, is superintendent of Atlanta Public Schools. She brings to Atlanta an impressive record in transformative educational leadership that has led to significant student performance gains. Dr. Carstarphen has nearly 20 years of education and experience in diverse, major metropolitan public school districts, including Austin, Texas; Saint Paul, Minn.; and the District of Columbia. She leads and provides oversight to the district's 50,000 students; 6,300 employees; and 106 learning sites with a nearly $1 billion annual budget.

Before coming to Atlanta, Dr. Carstarphen was superintendent of the Austin Independent School District from 2009 to 2014. With a great team, she made extraordinary achievements in academic excellence that included improved graduation rates that reached an all-time high of 84 percent and reduced dropout rates by 25 percent. She credits the Austin success story to a deliberate move away from over-reliance on high-stakes testing to an educational culture with great principals and teachers who emphasize the whole child, every child; social and emotional learning; arts-rich environments; alternative pathways to graduation; and alternative education disciplinary program reform.

Prior to Austin, Dr. Carstarphen was superintendent of the Saint Paul Public Schools in Minnesota and held senior leadership and accountability positions with other public schools systems.

Dr. Carstarphen began her education career as a middle school teacher in her hometown of Selma, Ala. She also has worked with elementary-level children in Seville, Spain, and Caracas, Venezuela.

As part of her community involvement, she has consistently served on arts and non-profit boards including, but not limited to, the Woodruff Arts Center Board of Trustees, the ETS Board of Trustees, and on the advisory committee for the Urban Superintendents Program at Harvard Graduate School of Education.

Dr. Carstarphen earned a doctorate in administration, planning and social policy, with a concentration in urban superintendency from the Harvard Graduate School of Education. She earned a bachelor of arts in political science and Spanish from Tulane University and master of education degrees from Auburn University and Harvard University. She has also studied at the University of Seville, Spain, and University of Innsbruck, Austria.

The Atlanta Board of Education voted unanimously to hire Dr. Carstarphen in April 2014. She became superintendent July 2014. Dr. Carstarphen is passionate about leading Atlanta Public Schools and living its mission every day: With a caring culture of trust and collaboration, every student will be ready for college and career.

Click here to buy tickets!!!