Sunday Supper - Nov.
Dinner at Babette's Cafe with guest Charity Scott, Harvard Law School JD '79, Professor Georgia State University College of Law
DETAILS:
Sunday Suppers is a casual dinner where new ideas and stimulating conversation is the main fare. The guest speaker leads an onformal discussion based on their work or a topic of interest. Attendance is limited so that the conversation is more personal and happens over the dinner table. Each attendee orders their own meal. Their biography will be circulated among membership, and reservations are open to alumni members only on a first-come, first-served basis.
DATE: Sunday, Nov 8 TIME: 6:00pm
LOCATION: Babette's Cafe | 573 N Highland Ave NE | Atlanta, GA | 30307
Click here to go to the restaurant website.
COST: $15.00 reserves your space at the table and contributes towards the speaker's meal. Each guest is responsible for his/her check. Reservations are open to alumni members (plus one guest) only on a first-come, first-served basis.
RSVP: Event is limited to the first twelve people. Click here to buy tickets!!!
SPEAKER: Professor Charity Scott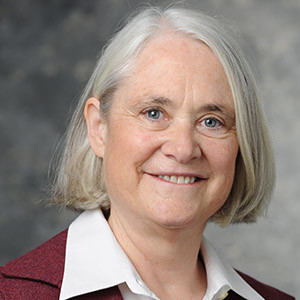 BIO: Charity Scott is the Catherine C. Henson Professor of Law at Georgia State University with joint appointments in the College of Law and J. Mack Robinson College of Business, Institute of Health Administration. She was the founding Director of the Center for Law, Health & Society at the College of Law, serving in that capacity for ten years (2004-2014). Professor Scott teaches various courses on health care law and policy, bioethics, tort law, and negotiation.

Professor Scott has given presentations on health law topics to international, national, and regional legal and medical audiences, including the American Bar Association, American Health Lawyers Association, American Medical Association, Federal Judicial Center, Centers for Disease Control and Prevention, American Society of Law, Medicine & Ethics, State Bar of Georgia, Georgia Academy of Healthcare Attorneys, and the Health Care Ethics Consortium of Georgia. She has published on a variety of health law issues, including conflict resolution in health care, antitrust and the health care field, medical ethics and the law, medical privacy, and health policy.
Click here for more information.
Education:
M.S.C.M., Kennesaw State University (master of science in conflict management, Golden Key International Honour Society)
J.D., Harvard Law School, (cum laude)
A.B., Stanford University, (Phi Beta Kappa, graduated with distinction, honors in comparative literature)