Sunday Supper - April 24th
Dinner at Murphy's with guest; journalist & author Allison Gilbert.
DETAILS:
Sunday Suppers is a casual dinner where new ideas and stimulating conversation is the main fare. The guest speaker leads an onformal discussion based on their work or a topic of interest. Attendance is limited so that the conversation is more personal and happens over the dinner table. Each attendee orders their own meal. Their biography will be circulated among membership, and reservations are open to alumni club members only on a first-come, first-served basis.
DATE: Sunday, April 24 TIME: 6:30pm - 8:00pm
LOCATION: Murphy's http://www.murphys-atlanta-restaurant.com/
COST: $15.00 reserves your space at the table and contributes towards the speaker's meal. Each guest is responsible for his/her check. Reservations are open to alumni members (plus one guest) only on a first-come, first-served basis.
RSVP: Event is limited to the first twelve people. Click here to buy tickets!!!.
SPEAKER: Allison Gilbertt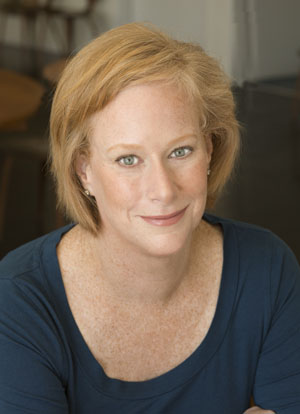 Allison Gilbert has covered nearly every major news story in the last 20 years — including 9/11, when she was on the job and nearly killed by falling debris. An Emmy award-winning, multi-platform journalist, Allison has been honored by the National Academy of Television Arts and Sciences, the Associated Press, and the Society of Professional Journalists.
At CNN, Allison connects broadcast and digital audiences by producing high-profile TV segments and writing parenting, family, and health stories for CNN.com.
Before CNN, Allison was a special projects producer at WABC-TV and an investigative producer at WNBC-TV, both in New York. She was also part of the original launch teams for both New York 1 News and MSNBC.
A sought-after expert on grief, parenting, cancer prevention, BRCA1 and BRCA2 genetic counseling, preventative double mastectomy, prophylactic oophorectomy, and September 11, Allison has been featured in the New York Times, the Atlantic, Redbook, and Reader's Digest. She also makes numerous TV appearances including segments on CNN, FOX, MSNBC, ABC, and CBS.
Allison is author of
Parentless Parents: How the Loss of Our Mothers and Fathers Impacts the Way We Raise Our Children (Hyperion), a follow-up to her critically acclaimed book Always Too Soon: Voices of Support for Those Who Have Lost Both Parents
. She is also co-editor of
Covering Catastrophe: Broadcast Journalists Report September 11
, a book that was turned into a documentary by the U.S. State Department and distributed to embassies and consulates around the world. For Parentless Parents, Allison is winner of the 2013 Washington Irving Book Award.
An exciting and empowering workshop leader and speaker, Allison helps people transform their personal and professional setbacks into opportunity. Using the illness and death of her own parents as a prism to explore individual crisis and growth, she has spoken to diverse groups such as Time Warner, NAFE (National Association for Female Executives), 92Y, the JCC in Manhattan, Women's Enterprise Development Center Inc., Gilda's Club, and the Cancer Support Community.
Allison works with several charitable organizations including the Ovarian Cancer Research Fund, LUNGevity, Bright Pink, and the Cancer Support Community. Through her work on Covering Catastrophe, she is also a consultant to the National September 11 Memorial & Museum.
Allison is founder of the Parentless Parents organization, an international network of parents who have experienced the loss of their own mothers and fathers. More than a dozen Parentless Parents support groups are in operation across the United States and Canada and the Parentless Parents Facebook page is a growing and dynamic community offering comfort, guidance, and validation.
Allison graduated from Georgetown University and lives outside New York City with her husband and two children.
Click here to buy tickets!!!