Sunday Supper - June
Dinner at One Midtown Kitchen with guest; Staci Fox, President and CEO of Planned Parenthood Southeast
DETAILS:
Sunday Suppers is a casual dinner where new ideas and stimulating conversation is the main fare. The guest speaker leads an onformal discussion based on their work or a topic of interest. Attendance is limited so that the conversation is more personal and happens over the dinner table. Each attendee orders their own meal. Their biography will be circulated among membership, and reservations are open to alumni club members only on a first-come, first-served basis.
DATE: Sunday, June 26th TIME: 6:30pm - 8:30 pm
LOCATION: One Midtown Kitchen | 559 Dutch Valley Rd NE | Atlanta GA 30324
COST: $15.00 reserves your space at the table and contributes towards the speaker's meal. Each guest is responsible for his/her check. Reservations are open to alumni members (plus one guest) only on a first-come, first-served basis.
RSVP: Event is limited to the first twelve people.
SPEAKER: Staci Fox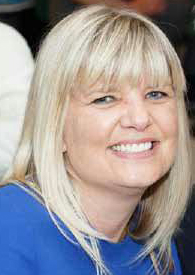 Staci Fox is President and CEO of Planned Parenthood Southeast, nonprofit organization providing health care, advocacy, and education to women and families throughout Georgia, Alabama, and Mississippi. In addition, Staci serves as President and CEO of Planned Parenthood Southeast Advocates a 501(c)4 organization as well as the Chair of the Vote Choice Steering Committee, a PAC focused on electing candidates who support reproductive choice.

Staci has been in the family planning and reproductive health field for more than 19 years, having previously served as President/CEO for Planned Parenthood of North Florida. In 2013 she was drawn back to the southeast to join the growing efforts addressing historical health disparities. Staci is a native of Georgia and a graduate of University of Georgia. Staci was a member of the Leadership Atlanta Class of 2015 and continues to serve as a volunteer. She is also an active member of All Saints Episcopal Church of Atlanta. Staci likes to fill her free time with sports and live music.
When:
6:30PM - 8:30PM Sun 26 Jun 2016, Eastern timezone

Where:
One Midtown Kitchen
559 Dutch Valley Rd NE
Atlanta, GA 30324
[ Get Directions ]
Look Who's Coming:
Staci Fox
Planned Parenthood Southeast
Greg Cole
Robert Hahn
Guest of Robert Hahn
Carolyn Hausman
Emilia Koumans
Chynna Steele
Lina Nerlander
Elan Head
Jon Bourke
Helen Clark
Amanda DiMaria
Sonji Dade
... a total of 13 guests.
Note: to opt out from this list please sign in, go to My Account and change your preferences under My RSVPs.