Sunday Supper - Apr
with guest: Dominique Love,
IWSC Group North America
---
DETAILS:
Sunday Suppers are casual gatherings where new ideas and stimulating conversation are the main fare at interesting restaurants. The guest speaker leads an informal discussion based on their work or topic of interest. Reservations are open to current Harvard Club of Georgia members and their guests on a first-come, first-served basis. Attendance is limited to 12 people so that the conversation is more personal and happens around the dinner table. Purchasing a $15.00 ticket reserves your seat at the table and contributes towards the guest speaker's meal. Each attendee orders their own meal and is responsible for his/her check.
COST: $15.00 reservation
RSVP: Open to first twelve HCG members (plus one guest)
SPEAKER: Dominique Love
---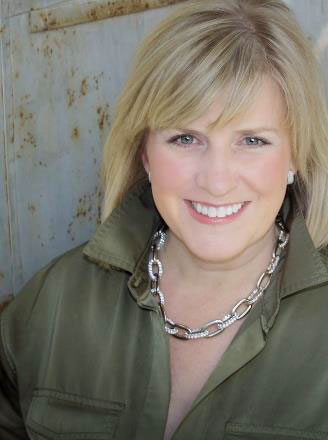 Entrepreneur, philanthropy expert and lover of food and drink – especially the Southern variety – Dominique Love has built a career on her passions from working in community and founding the Atlanta Food & Wine Festival to her latest role leading the IWSC Group North America.
A passion for community and giving back, led Love to a career in philanthropy, which included work as a fundraising consultant generating more than $70M for nonprofit organizations, leading corporate contributions and employee engagement for The Coca-Cola Company, and creating Corporate Community Outsourcing (CCO), a philanthropic consultancy that helped corporations and nonprofits maximize their community impact. CCO counted, among others, American Express Publishing, The Coca-Cola Company, Delta Air Lines, NASCAR, Newell Rubbermaid, and Time Warner as clients.
Through the creation of the Grow for Good campaign to commemorate the 25th anniversary of the FOOD & WINE Classic in Aspen, Love was inspired by the idea of people coming together for a weekend to eat, drink and learn.
Inspiration turned into action when Love and her business partner, Elizabeth Feichter, founded the Atlanta Food & Wine Festival. The Festival debuted in 2011 as the first culinary weekend in the nation dedicated to shining an international spotlight on the rich food and beverage traditions of the South from Texas to D.C.
In March 2015, UK-based IWSC Group, owner of the illustrious International Wine & Spirit Competition, entered into a joint-venture with the Atlanta Food & Wine Festival and acquired the operations of Corporate Community Outsourcing to establish a base for the group in North America. Following the acquisition, Love assumed the role of CEO of the newly formed IWSC Group North America.
Love's accolades include being named one of the top 40 Under 40 rising leaders in Atlanta by the Atlanta Business Chronicle and a YWCA Women of Achievement for The Coca-Cola Company. Passionate about the food, arts, architecture and environment, Love has been involved with a variety of nonprofit organizations including the Atlanta Opera, the Atlanta History Center, Wholesome Wave Foundation and Concrete Jungle
When:
6:30PM - 8:30PM Sun 29 Apr 2018, Eastern timezone

Where:
Barcelona Wine Bar
240 North Highland
Atlanta, GA 30307
[ Get Directions ]
Look Who's Coming:
Dominique Love
IWSC Group
Norman Finley
Jesse Elison
Robert Hahn
Cathy Huyghe
Chris Huyghe
Trisha Gross
Claire Gotham
John Gotham
Melissa Lowe
Chris Lowe
Julie Jones
Nadia Jacquot
... a total of 13 guests.
Note: to opt out from this list please sign in, go to My Account and change your preferences under My RSVPs.