Sunday Supper - May
with guest: Brandon Flemming,
Harvard Debate Council Diversity Project
---
DETAILS:
Sunday Suppers are casual gatherings where new ideas and stimulating conversation are the main fare at interesting restaurants. The guest speaker leads an informal discussion based on their work or topic of interest. Reservations are open to current Harvard Club of Georgia members and their guests on a first-come, first-served basis. Attendance is limited to 12 people so that the conversation is more personal and happens around the dinner table. Purchasing a $15.00 ticket reserves your seat at the table and contributes towards the guest speaker's meal. Each attendee orders their own meal and is responsible for his/her check.
COST: $15.00 reservation
RSVP: Open to first twelve HCG members (plus one guest)
SPEAKER: Brandon P. Fleming
---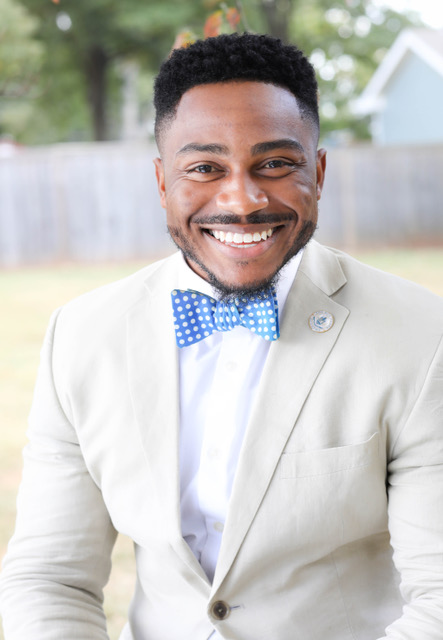 An award-winning educator and social entrepreneur,
Brandon P. Fleming
is the founder and Executive Director of the Harvard Debate Council Diversity Project, an Atlanta-based diversity pipeline program that exposes underserved youth to Harvard College to receive accelerated academic training. Fleming is Assistant Coach of Debate at Harvard University in Cambridge, MA and formerly one of the "Master Educators" at the highly-acclaimed Ron Clark Academy. The Georgia Center for Nonprofits & Young Nonprofit Professionals Network selected Fleming as a 2016 recipient of the Georgia '30 Under 30' award. Fleming was recently inducted into the 2017 class of Outstanding Atlanta and the 2018 class of LEAD Atlanta - two of Atlanta's premier honors for emerging leaders. At Ron Clark Academy he trained thousands of educators worldwide, and coached the middle school speech & debate team to consecutive high school championships, including an undefeated record.
When:
6:30PM Sun 20 May 2018, Eastern timezone

Where:
Parish
240 N. Highland Avenue
Atlanta, GA 30307
[ Get Directions ]
Look Who's Coming:
Robert Hahn
Stephanie Sherman
Beverly Lenox
Norman Finley
Margaret "Gasby" Brown
The Gasby Group, Inc.
Ashley Bridges Benecchi
Guest ofAshley Bridges Benecc
Tania Lamothe
... a total of 8 guests.
Note: to opt out from this list please sign in, go to My Account and change your preferences under My RSVPs.