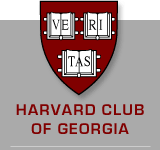 Annual Dinner
with Caroline Light
Senior Lecturer on Studies of Women, Gender, and Sexuality
Topic: "Gender, Race, and Consumption in the United States (or Consumer Culture)"
---
Our consumer culture bombards us with images, logos, icons; and this bombardment can shape and even manufacture desires and attitudes in ways that are quite subtle and difficult to notice, let alone to guard against. Have you ever wondered, for example, why ideas about human difference – like race, ethnicity, gender, and sexuality, to name a few – are so critical to the marketing of certain commodities? Consider for example the smiling Native American woman on a package of butter, or "Aunt Jemima" on a bottle of pancake syrup. What does it mean that so many of our most cherished commodities and cultural symbols – from fashion apparel and vacation getaways to "ethnic" food and sports mascots – derive their resonance from ideas of human exoticism? This talk will explore some of the histories hidden under contemporary appeals to "natural difference" as we consider our embeddedness, and our complicity, in the production of "difference for sale."
---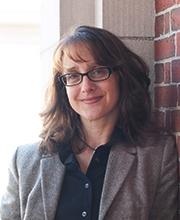 Caroline Light is the Director of Undergraduate Studies at Harvard's Program in Women, Gender, and Sexuality Studies. She earned her doctorate in history, and her work explores the ways in which race, gender, and region shape collective memory and archival silence. Based on research on the Hebrew Orphans Home of Atlanta, Light's first book, That Pride of Race and Character: the Roots of Jewish Benevolence in the Jim Crow South (NYU Press, 2014) explores how gendered and racialized performances of elite, white cultural capital served as a critical mode of survival for a racially liminal community of southerners. Her recent book, Stand Your Ground: A History of America's Love Affair with Lethal Self-Defense (Beacon Press, 2017) tracks the history of our nation's troubling relationship to lethal self-defense, from the duty to retreat to the "shoot first, ask questions later" ethos that prevails in many jurisdictions today.
---
The Harvard Club of Georgia welcomes all alumni, current students, and their families to attend this year's annual dinner featuring guest speaker Caroline Light at Maggiano's Buckhead.

Tickets include a three-course dinner + wine. There will also be a cash bar for beer and cocktails.
$25 for current students, new and recent graduate members
$45 for members
$55 for non-members
6:00pm: Cocktail hour
7:00pm: Dinner
8:00pm: Speaker Caroline Light
When:
6:00PM Thu 21 Jun 2018, Eastern timezone

Where:
Maggiano's Buckhead
3368 Peachtree Road
Atlanta, GA 30326
[ Get Directions ]
Look Who's Coming:
Robert Hahn
David Jackson
Anna Jackson
Mary White
Tim Miner
James Baxter
Barbara J. Brooks-Baxter
Norman Finley
Katherine Price
Atlanta Jewish Film Festival
Caroline Spangenberg
Julian Bene
Amy Lederberg
Georgia State Univ
Emma Bene
Inman Middle School
Richard Ehrenberg
Guest of Richard Ehrenberg
Aaliyah Shafiq
Sharon Hermann
Paul Hermann
Jesse Elison
Ashley Coleman Taylor
Allison Koenig
Tina Fernandez
Achieve Atlanta
Nicolai Schwarzkopf
Annemarie Schwarzkopf
Hyesung Park
Erika Reed-Gross
Cathy Huyghe
Guest of Cathy Huyghe
Gregory Cole
Steven Rausher
James Baker
Leni Baker
wife
Amy Mast
Margaret "Gasby" Brown
The Gasby Group, Inc.
Susan Phillips
Stephen Derin
MIT Alumni
Howard Mead
Laura Hastings
Jennifer McCoy
Harold Lewis
Kent Bishop
DoomsdayRevenge.com
Aliya Bhatia
Aaron Estis
Najee Johnson
Rafaela Moura
EPA
Guest of Rafaela Moura Ortiz
EPA
Alison Amoroso
Alisia Zegerra- Amoroso
David Kim
William Craven
Caroline Light
Guest Speaker
Linda Patterson
HCG Administrator
Roger Wilson
Maria Wilson
Vikki Wilson Thomas
... a total of 58 guests.
Note: to opt out from this list please sign in, go to My Account and change your preferences under My RSVPs.