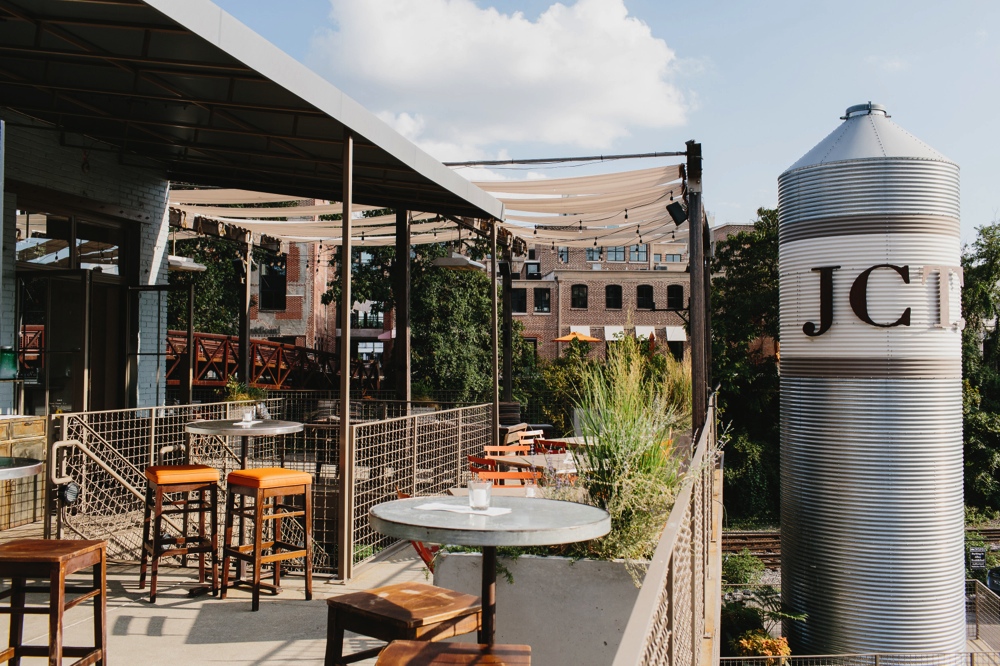 Harvard Atlanta Happy Hour
Come socialize, network, and reconnect with other Harvard Alumni while exploring fun and hip locales all over Atlanta.
Location: JCT Kitchen & Bar in Atlanta's Westside Market

When:
6:00PM Wed 11 Jul 2018 - 9:00PM Tue 24 Apr 2018, Eastern timezone

Where:
JCT Kitchen
1198 Howell Mill Rd #18
Atlanta, GA 30318
[ Get Directions ]
RSVP Here...
Look Who's Coming:
Dan Eipp
Turner
Brian Hooper
Marisa Kozachenok
GE
Lauren Lamoly
Purpose Built Schools
Dmitry Kozachenok
Cryoocyte
Kristie Macrakis
Georgia Tech
Courtney Knight
The PFM Group
James Baxter
Global Investment Allianc
Steven Rausher
Melissa McDowell
Walden University
Norman Finley
Finley Consulting Group
David Ng
Vonage Business
Andrew Kern
Third & Urban Llc
Brian Buckelew
Morain and Buckelew
Tari Owi
Emory
Erika Reed-Gross
Westat
Kathleen Gegan
KathleenGegan.com
Jesse Elison
David Pacini
Emory Univeersity
Lauren Parker
Piedmont Healthcare
Aaliyah Shafiq
The Coca-Cola Company
Ashish Bisaria
Alorica
Susan Hiers
CDC
Corinne Leach
American Cancer Society
Enoch Kumala
Georgia Tech
Enoch Kumala
Georgia Tech
Henry Kumala
Georgia Tech
Ona Strikas
Norfolk Southern
Tricia Smith
Emory
alison amoroso
David Richardson
Richardson M.D. Consulting, LLC
Kathryn Hennigan
UNC Kenan Flagler Business School
Sara Lu
Emory
Greg Cole
Emmaus House
Greg Pennington
Pennpoint Consulting Group
Natalie Keng
Chinese Southern Belle
Brandon Powell
HatchWorks Technologies
Beverly Ann Lenox III
Lenox Education and Consulting
Pam Liu
APS
Maria Gordon
James Baxter
Global Investment Alliance Inc.
Andrea Delgado
Vazquez & Servi
Kobelah Svensen Bennah
Michelle Simpson
Poe Simpson Law
Milan Ravenell
Microsoft
Ali Palmer
LIFECON
Raven Tukes
Auburn University
D. Garner
Mark-Allen
Rafaela Moura
EPA
Reade Fahs
National Vision, Inc.
Wambui Maina
Ciara Adkins
Search Discovery
Rebecca Gelfand
Eversheds Sutherland (US) LLP
Tiffany Kent
Bernstein Private Wealth
Heidi Southcombe

Alizeh Ahmad
Recent Grad
Amy Mast
Lloyd Hawk
Hawk & Company LLC
Emily Marsh
Midtown Alliance
Amy Woodson
Atlanta Luxury Rentals
Miriam Archibong
Harvard Club of Atlanta
Travis Hughes
Hughes Investment Partners
Steve Kros
Ridge Development Company
Robert A. Hahn
Gary Vause
Vause Computer Systems, Inc.
David Carnegie
Brandon David Executive Search
David Eichenblatt
David Eichenblatt and Company
Alizeh Ahmad
Recent Grad
ali palmer
LIFECON
Aaron Estis
... a total of 72 guests.
Note: to opt out from this list please sign in, go to My Account and change your preferences under My RSVPs.