Sunday Supper - June
with guest: Alan I. Abramowitz
Alben W. Barkley Professor of Political Science, Emory University
---
DETAILS:
Sunday Suppers are casual gatherings where new ideas and stimulating conversation are the main fare at interesting restaurants. The guest speaker leads an informal discussion based on their work or topic of interest. Reservations are open to current Harvard Club of Georgia members and their guests on a first-come, first-served basis. Attendance is limited to 12 people so that the conversation is more personal and happens around the dinner table. Purchasing a $15.00 ticket reserves your seat at the table and contributes towards the guest speaker's meal. Each attendee orders their own meal and is responsible for his/her check.
COST: $15.00 reservation
RSVP: Open to first twelve HCG members (plus one guest)
SPEAKER: Alan I. Abramowitz
---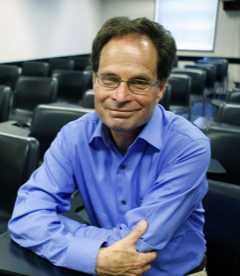 Alan I. Abramowitz is the Alben W. Barkley Professor of Political Science at Emory University in Atlanta, Georgia. He received his B.A. from the University of Rochester in 1969 and his Ph.D. from Stanford University in 1976. Dr. Abramowitz has authored or coauthored six books, dozens of contributions to edited volumes and more than sixty articles in political science journals dealing with political parties, elections, and voting behavior in the United States. He is also one of the nation's leading forecasters of presidential and congressional elections. His "generic ballot" model correctly predicted that Democrats would regain control of the House of Representatives while Republicans would retain control of the Senate in the 2018 midterm election.
Dr. Abramowitz's newest book, The Great Alignment: Race, Party Transformation and the Rise of Donald Trump, was published by Yale University Press in 2018.
---
When:
6:00PM Sun 23 Jun 2019, Eastern timezone

Where:
Wrecking Bar Brewpub
292 Moreland Ave NE
Atlanta, GA 30307
[ Get Directions ]
Enter Waitlist Here...
Look Who's Coming:
Alan Abramowitz
Emory
Annemarie Schwarzkopf
Alison Amoroso
Robert Hahn
Guest of Robert Hahn
Julian Bene
Amy Lederberg
Jeff Levy
Liz Lapidus
Kathy Anderson
Tim Miner
Michael Stimpert
... a total of 12 guests.
Note: to opt out from this list please sign in, go to My Account and change your preferences under My RSVPs.