Sunday Supper - July
with guest: Muhammad Yungai
Visual Artist & Muralist
---
DETAILS:
Sunday Suppers are casual gatherings where new ideas and stimulating conversation are the main fare at interesting restaurants. The guest speaker leads an informal discussion based on their work or topic of interest. Reservations are open to current Harvard Club of Georgia members and their guests on a first-come, first-served basis. Attendance is limited to 12 people so that the conversation is more personal and happens around the dinner table. Purchasing a $15.00 ticket reserves your seat at the table and contributes towards the guest speaker's meal. Each attendee orders their own meal and is responsible for his/her check.
COST: $15.00 reservation
RSVP: Open to first twelve HCG members (plus one guest)
SPEAKER: Muhammad Yungai
---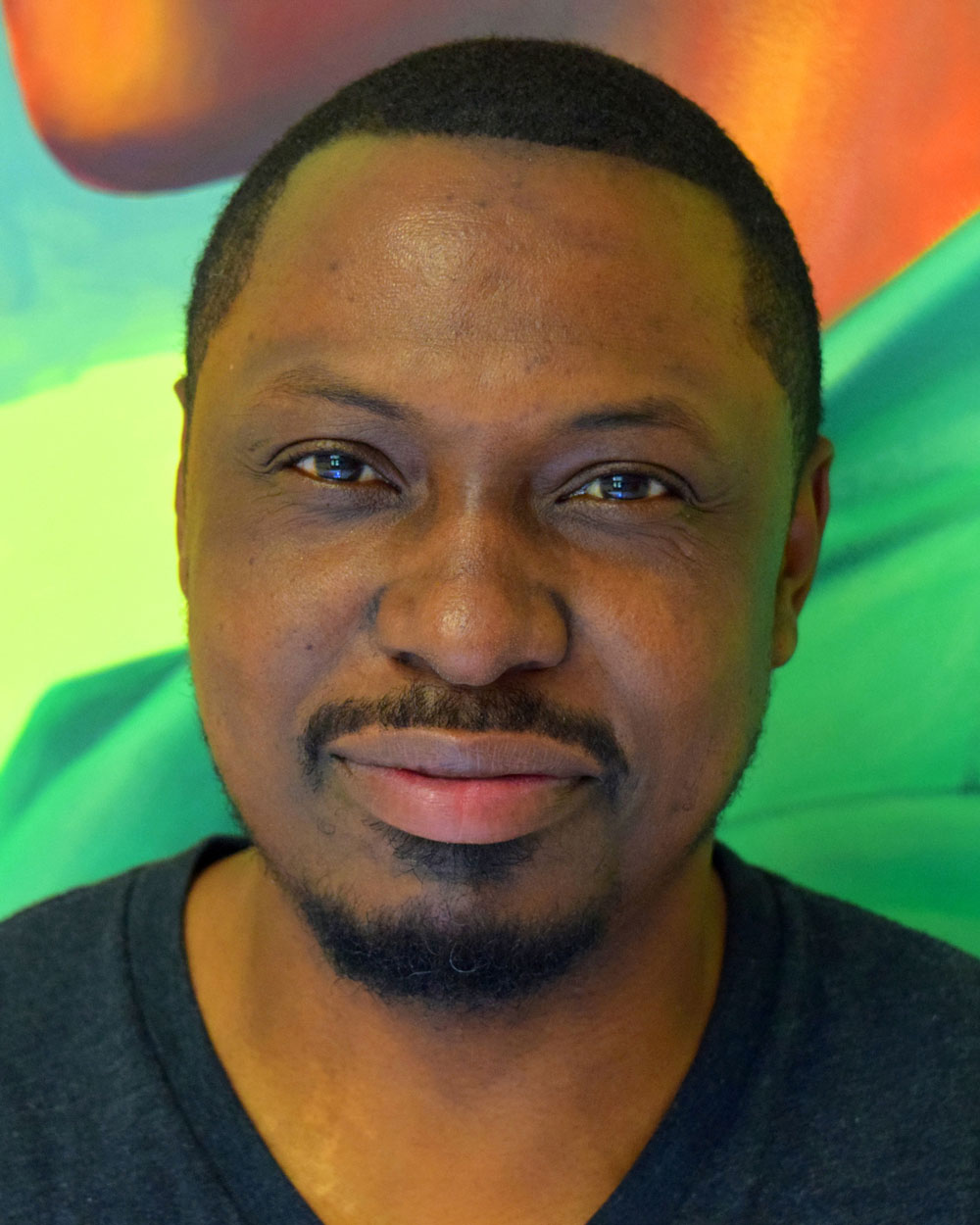 How I Got Here...
I am becoming the artist I've always wanted to be. After receiving praise and guidance at a very early age from my father, what started as a hobby, became a fascination, then a mission.

I'm mostly a self-taught artist, although acclaimed New Orleans' artist, Richard Thomas, introduced me to painting in high school. At the same time I discovered the works of William Tolliver and was tremendously inspired. Finding Tolliver was a gift and a curse. I found his work so compelling that nothing I did seemed to measure up. I began working feverishly on canvas, with little success, unable to satisfy my own expectations of originality. I didn't want to be another artist copying someone else. Finally, exhausted and frustrated, I stopped painting.

...10 Years later, I began painting again, I needed to pursue my creative dream. However, before fully developed as an artist, I took a job as an art teacher at the school my daughters attended. My years as an art teacher made me profoundly better as an artist, and accidentally gave my work more purpose! It became a calling, to add more color and warmth to the school that I worked, through small murals. As a result, other principals in the network began asking me to do murals at their schools. Now, you can step inside most any of the acclaimed KIPP Charter schools in the Metro Atlanta area and it will be difficult to not see one of my murals.

My vibrantly colored murals depicting inspirational and diverse images of people of color adorn the walls in the hallways, classrooms, and lobbies. With my wife as my business partner, I am now fulfilling a mission to create school murals across America, to inspire students, and make the educational experience warmer and brighter for them and their teachers.

I am my wife's husband, and the father (Baba, as they call me), of our two daughters. When I'm not painting, you can find me in Atlanta watching tv, or playing chess.
---
To see more works click here.
---
When:
6:00PM Sun 14 Jul 2019, Eastern timezone

Where:
Babette's Cafe
573 North Highland Avenue Northeast
Atlanta, GA 30307
[ Get Directions ]
Look Who's Coming:
Muhammad Yungai
Robert Hahn
Guest of Robert Hahn
William Alexander
Avarita Hanson
Gregory Cole
Cheryl Blackburn
The Learning Factory, Inc.
Calvin Blackburn
Barrett & Farahany, LLP
Stephen Simrill
... a total of 9 guests.
Note: to opt out from this list please sign in, go to My Account and change your preferences under My RSVPs.