Renew your membership!
Your membership enables the Club to do so much, from supporting our academic initiatives to transforming our Events calendar into the most robust and enviable program of any Harvard Club anywhere.

Say Yes to that.

Say Yes to our Club's mission of continuing the journey we began as students -- socially, intellectually, and with a sense of purpose.

If you're already been a member, RENEW today. Maybe even consider bumping up to Crimson Elite or Summa Patron levels.

If you're thinking of becoming a member, JOIN today.

The Club needs your participation, and we'll grow even stronger as a result of it.

THANK YOU!!!

Note: If you do not have a post.harvard account, please use the 2015-16 Application Form [requires Acrobat Reader] and join via regular mail. Please complete the form, print it, and mail it with a check payable to the Harvard Club of Georgia, to:

Harvard Club of Georgia
P.O. Box 76409
Atlanta, GA 30358-1409

The feature below requires logging in to your Harvard Alumni account, which you can quickly and easily create if you don't already have one. Please click here for more information.
Harvard Alumni, HAA Associates, and Students:
Login using your HarvardKey.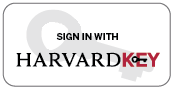 ---
Haven't yet set up your HarvardKey account? Claim your HarvardKey key.harvard.edu.
Faculty, Staff, Parents, and Non-Alumni Members and Guests – click here and login below.
---
New to Our Site?
Registration is free. Fill out the fields below and a temporary password will be emailed to you within the next several minutes.