Sunday Supper - Oct
with guest: Carol Naughton,
President, Purpose Built Communities
---
DETAILS:
Sunday Suppers are casual gatherings where new ideas and stimulating conversation are the main fare at interesting restaurants. The guest speaker leads an informal discussion based on their work or topic of interest. Reservations are open to current Harvard Club of Georgia members and their guests on a first-come, first-served basis. Attendance is limited to 12 people so that the conversation is more personal and happens around the dinner table. Purchasing a $15.00 ticket reserves your seat at the table and contributes towards the guest speaker's meal. Each attendee orders their own meal and is responsible for his/her check.
COST: $15.00 reservation
RSVP: Open to first twelve HCG members (plus one guest)
SPEAKER: Carol Naughton
---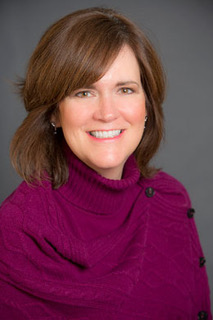 Carol Naughton has been a leader in comprehensive community revitalization for more than 20 years and was a founding staff member of Purpose Built Communities. As President, she is responsible for leading the consulting teams that support revitalizations in 16 cities, as well as the teams currently vetting opportunities in 35 additional neighborhoods. The work she has led has been recognized as uniquely successful by many, including Warren Buffett, Ben Bernanke, the White House Office of Neighborhood Revitalization, the Urban Land Institute, Mutual of America, Wells Fargo, Bank of America, the Education Trust, the Low Income Investment Fund, the San Francisco Federal Reserve Bank and the Secretaries of the U.S. Departments of Housing and Urban Development (HUD) and Education.
Previously, Ms. Naughton served as the Executive Director of the East Lake Foundation, the community quarterback organization that developed and continues to implement the model of community revitalization that Purpose Built Communities is charged with replicating around the country. In this role she helped develop and nurture cross-sector relationships in wellness and education, including the first public charter school in Atlanta. Under her leadership, the East Lake Foundation was recognized by the Urban Land Institute as a Global Award of Excellence Winner in 2003.
Prior to joining the East Lake Foundation, she was General Counsel for the Atlanta Housing Authority where she served as a key member of the leadership team that brought AHA from the brink of receivership to national recognition as a sophisticated, progressive sponsor of affordable housing programs and community development. While at AHA, Carol played a significant role in developing the legal and financial model for mixed income housing.
Carol is an alumna of Leadership Atlanta. She is a member of the Board of Directors of the Low Income Investment Fund and the Board of Directors of the Charles R. Drew Charter School. She serves on the national steering committee of LOCUS and on the national advisory board for the Build Healthy Places Network. She is a graduate of the Emory University School of Law and was Executive Editor of the Emory Law Journal, and graduated cum laude with an AB in Political Science from Colgate University.
When:
6:30PM - 9:00PM Sun 14 Oct 2018, Eastern timezone

Where:
Babette's Cafe
573 North Highland Avenue Northeast
Atlanta, GA 30307
[ Get Directions ]
Look Who's Coming:
Carol Naughton
Purpose Built Communities
Robert Hahn
Elizabeth DeBray
Annemarie Schwarzkopf
Gregory Cole
Cherry Fu
Surf HNL
Staci Fox
Tim Reeder
Chattahoochee High School
Kobelah Svensen Bennah
... a total of 9 guests.
Note: to opt out from this list please sign in, go to My Account and change your preferences under My RSVPs.