Haus Gables:
TCLT Home Tour & Talk by Jennifer Bonner (GSD '09)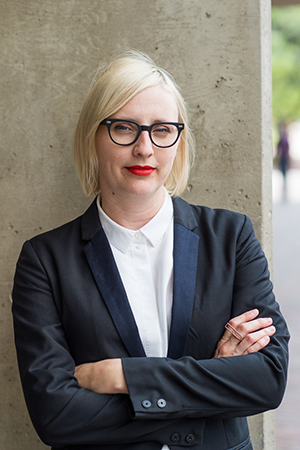 Alum and Associate Professor of Architecture at Harvard Graduate School of Design, Jennifer Bonner, will give a short talk regarding the new construction of a 2,200 sq ft single family residence in O4W located steps away from the BeltLine. Haus Gables is one of a handful of residences in the country made of cross-laminated timber (CLT), an exceptionally strong wood material produced by gluing together layers of lumber that alternate in direction. Anyone interested in innovative building materials, contemporary architecture, housing, or design will have a behind the scenes look at the building process as well as a tour of the home. Focus for the event is explaining the project and design aspects of assembling a home out of 87 panels with a 40-ton crane in 14 days time.
For photos and more infomation on this project, click on the links to these articles:
There is no charge for this event but space is limited and reservation required.
---
When:
6:30PM Wed 21 Aug 2019, Eastern timezone

Where:
Haus Gables
169 Sampson Street NE
Atlanta, GA 30312 US
[ Get Directions ]
Look Who's Coming:
David Crusoe
Robert Lurie
Mark Chen
Jude Leblanc
Natasha
Laura Hastings
Robert Hahn
Guest of Robert Hahn
Cathy Huyghe
Mylin Torres
Guest of Mylin Torres
Samuel Alston
Caroline Quillian Stubbs
Lenore Carroll
Greg Cole
Tevie Monk
Guest of Tevie Monk
... a total of 23 guests.
Note: to opt out from this list please sign in, go to My Account and change your preferences under My RSVPs.