Sunday Supper - April 24
with guest: Audrea N. Rease, Partner, Star C
---
DETAILS:
Sunday Suppers are casual gatherings where new ideas and stimulating conversation are the main fare. The guest speaker leads an informal discussion based on their work or topic of interest. Reservations are open to current Harvard Club of Georgia members and their guests on a first-come, first-served basis. Attendance is limited to 12 people so that the conversation is more personal and happens around the dinner table.
NEW FORMAT: The dinners will be Pot-luck, so please bring a dish that you like that you can share with several guests. The April dinner will be at the home of Katie and Reade Fahs. We will have 12 club members (in addition to the guest speaker).

If you are interested in hosting a Sunday Dinner, please contact Robert ( rahahn5@gmail.com )
You must be fully immunized against Covid to attend.
COST: Free, but you must register in advance.
RSVP: Open to first 12 HCG members
SPEAKER: Audrea N. Rease, Partner, Star C
---
Guest Speaker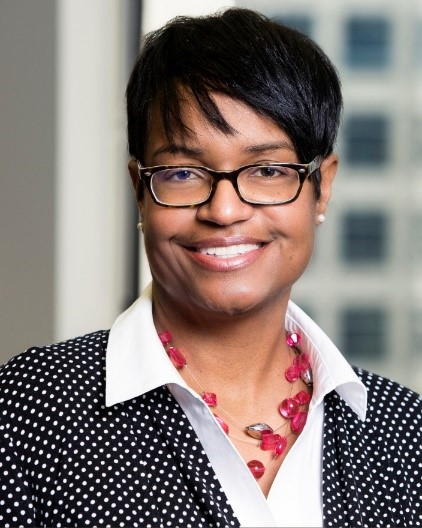 Meet Audrea N. Rease
Star-C is a nonprofit that seeks to "create affordable communities of choice" in partnership with conscientious apartment landlords. We seek to break the cycle of transiency and provide wraparound services that strengthen families and children. Our services include free onsite afterschool/summer camp, wellness initiative, food security and eviction relief, which has paid out $11MM in rental/utility assistance to date.
Audrea Rease has a background in accounting, real estate investment management and nonprofit management. After beginning her career in public accounting, she transitioned into real estate at Morgan Stanley/Lend Lease, where she most recently served in portfolio management roles and oversaw asset management for all property types with portfolio values in excess of eight (8) billion dollars. Multifamily was a strong focus for her, encompassing over 8,200 units. Before coming to TriStar, she worked at Leadership Atlanta as Director of Alumni Affairs and Special Initiatives, overseeing all alumni engagement, events, membership campaigns, website/technology/social media and member communications.
At TriStar, Audrea is a partner overseeing asset management and liaises with property management and leasing agents to enhance the performance and profitability of the firm's commercial real estate portfolio. She is also executive director of two affiliated nonprofits: EduHousing, a nonprofit created to own affordable housing communities, and Star-C Community Corporation, a nonprofit which provides wraparound services to affordable/workforce housing communities.
Audrea has an MBA in real estate from Georgia State University and an accounting degree from the University of North Carolina at Charlotte. She has successfully passed the North Carolina CPA exam. She has lived in Atlanta for over 20 years and has been very involved in Georgia State's real estate alumni group, serving at all levels. She is Vice Chair for the Go Team for Howard Middle School, an Atlanta public school in Old Fourth Ward.

When:
6:00PM - 8:00PM Sun 24 Apr 2022, Eastern timezone

Where:
Home of Katie and Reade Fahs


[ Get Directions ]
Look Who's Coming:
Robert Hahn
Guest of Robert Hahn
Swapan Kumar
Poonam Kumar
Paul Boyce
Simone Boyce
Michael St. Louis
CDC
Tuba Rashid Khan
Ben Siegel
Aaron Estis
Guest of Aaron Estis
M. Gasby Brown
The Gasby Group, Inc.
... a total of 12 guests.
Note: to opt out from this list please sign in, go to My Account and change your preferences under My RSVPs.